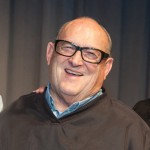 Mike Darnold - Alumni Director
Mike Darnold has been helping kids get healthy and succeed for over 20 years and is highly respected by his professional peers in education, city government and law enforcement. He is a pioneer in his field, a leading authority on what leads to drug abuse, and a facilitator and advisor on escaping a life anchored by prescription and illegal drugs.
Mike is in a unique position. He is officially under contract with the City of Dana Point, with an office at Dana Hills High School, to lead his program of student/family support for kids at risk. His office door is always open. Annually he works with over 300 students and their families on drug/alcohol abuse and other challenging issues.
San Juan Capistrano "Citizen of the Year" 1983
City of San Juan Capistrano "John R. Williams" Award 1989
South Orange County "CSC "Lee Steelman" Award 2006
Rotary District 5320 Governor 1993-94
Four times President of San Juan Capistrano Chamber of Commerce
Founder of San Juan Community Task Force for Youth
Elected and served 8 years on Capistrano Unified School District School Board
2008 Recipient – Prevention Award from Orange County Substance Abuse Prevention Council
2012 Recipient of the prestigious Rotary International "Service Above Self" award
Served on Boards and Officer of SJC Historical Society, Fiesta Association, YMCA,    Boys Scouts, Boys and Girls Club and more.
---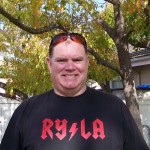 Ron Gillett - Alumni Coordinator
Ron Gillett is a member, and past president, of Fullerton Sunrise Rotary Club.  He retired from the Fullerton Police Dept after serving for 32 years.  Ron has an undergraduate degree in Public Service Management and a graduate degree in Information Systems.  Ron has been involved with several service organizations in Fullerton.  He has been on the board of directors of both the Fullerton Boys & Girls Club and North Orange County YMCA.  Ron is also active in his church, St. Mary's Catholic Church.  There he served on the finance committee, St. Mary's School Board president and was their annual festive chairperson.
Ron has been part of RYLA since 2006.  This will be the 10th year Ron and his son Derek have been active with RYLA.
---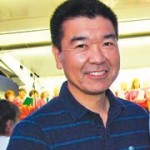 Robert Kanno - Alumni Coordinator
Robert has been with RYLA for five years. He really enjoys witnessing the joy and positive changes that happen at camp every year. He assists in Alumni development, photo journaling the camp, and doing the video presentations at RYLA.
Robert has a passion for the creative arts, which drew him toward photography and videography. He loves telling a story with images through the process of writing, shooting, and editing. He has several side jobs in this creative field and works for several video production companies and also does video services for cities.
---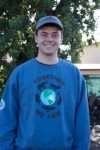 Colin Hicks Alumni Staff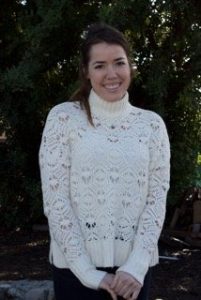 Maddie McClure - Alumni Staff